Editing Collections
The board view allows you to edit the specific details of your collection and/or items. Depending on your collection type, you will be able to edit the W5, time, cost, value, gaps, comments, and more.
You will also be able to add attachments from cloud storage services, YouTube video links, SlideShare presentations or custom links which can be defined by the user.
Editing collections
Navigate to the collection or item you want to edit and press on the edit button which is located to the right of the name of the collection ( )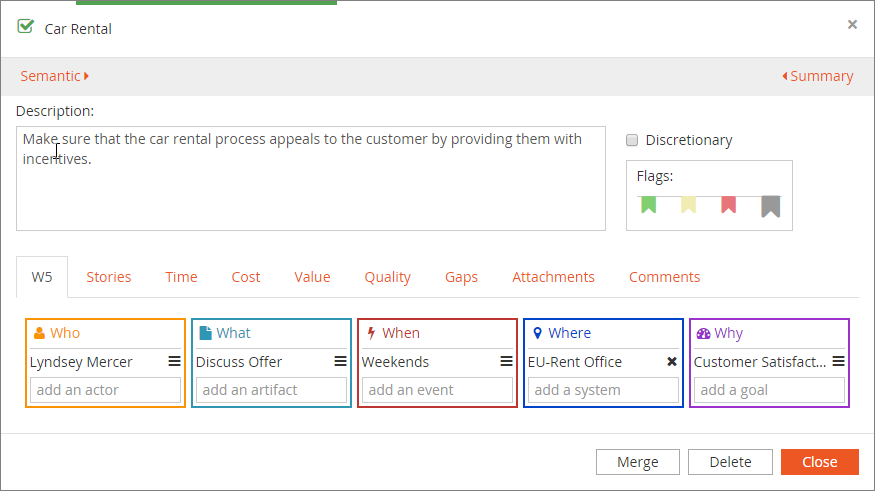 Using the "Summary" tab
Navigate to the editing options of your collection and fill-in the information in any or all of the following tabs: time, cost, value and/or quality. After filling in the information, you wish to have displayed in the summary, click on the summary tab.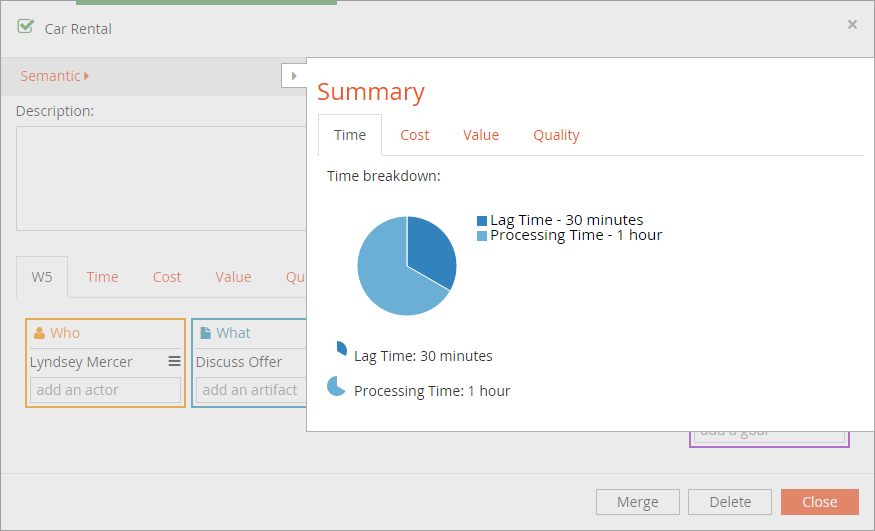 Within the summary tab, you will have your numerical information displayed in graphical form.