Multi Service Container
| | |
| --- | --- |
| | Multi Service Container subscription required. |
Build container
From a selection of services, you have the option to build a Multi Service Container with the selected services.
Click the Build button in the bottom action bar to open the build container dialog.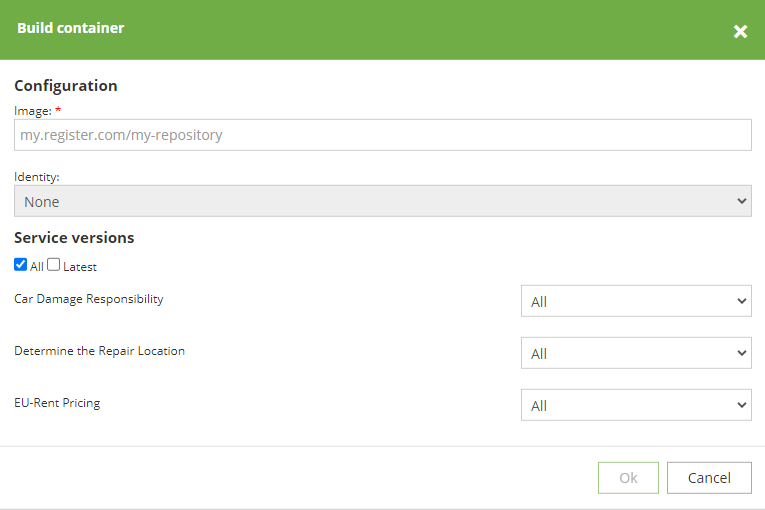 Build container dialog
| | |
| --- | --- |
| Image | The name of the image to build. The container registry need to be accessible from the Digital Enterprise Suite. |
| Identity | Select an identity for the container registry. |
Once image field is valid, identity options are enabled.
There are two global option to select the services versions included in the container.
| | |
| --- | --- |
| All | All versions of the services are added to the container. |
| Latest | Only the latest version of the services is added to the container. |
It is also possible to select a specific version for each service using the drop down to the right of each service.
If more control is required over building a Multi Service Container, please refer to the Public API documentation for the resource /container/multiple (/publicapi/doc).