Ideation Session
The "Ideation" function allows to create a real time cooperative session with multiple users. An ideation session code that you can be shared is generated to invite users to participate to your work session.
Typically ideation sessions are held with the Landscaping board presented on a projector or TV and users connecting to the ideation session to participate.
In order to connect to an ideation session, users need to use the Ideation product.
Users connecting to the session are able to contribute Sticky notes to different diagram zones.
Starting an Ideation Session
A session can be started from the Teamwork ribbon with the Ideation Session button.

That button will be highlighted in red if a session is currently open.
Managing an Ideation Session
Click on the Ideation Session button from the Teamwork ribbon.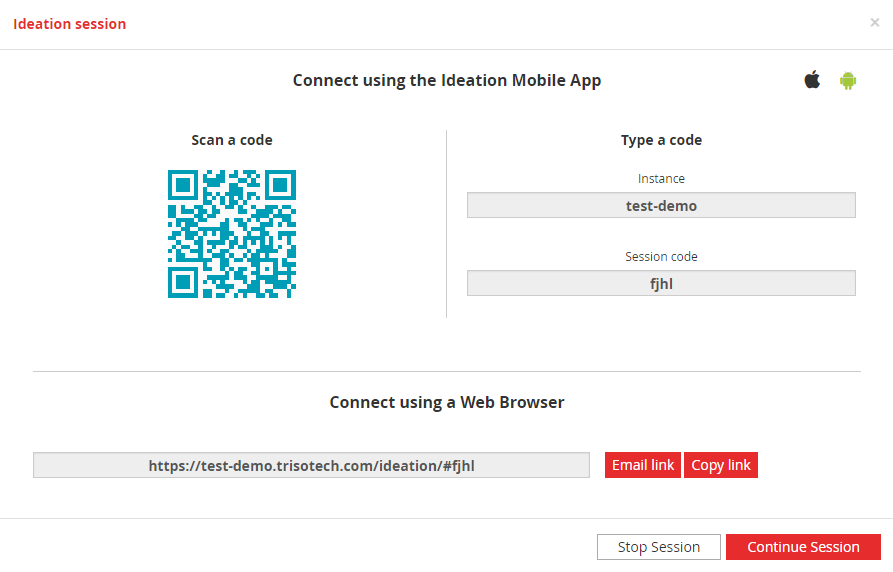 A session can be closed by clicking on the Stop Session button. This will disconnect connected clients.
Mobile Connection
This dialog display a QR code that can be scanned in the Ideation application to automatically connect to the session. Alternatively, the session code is can also be entered.