Landscaping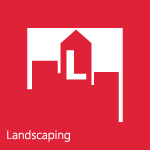 Landscaping is a cloud-based strategic planning and lightweight business architecture tool. Creative strategic thinking and unconstrained brainstorming is supported with electronic sticky notes to capture quality ideas in an intuitive and easy-to-use environment. Create business architecture blueprints to bridge the gap between strategic brainstorming and the operations of your organization.
The Landscaping allows users to:
Create high level diagram with a large shapes panel (images, notes, …​).

Create link between your shapes and specific diagrams,

Draw and organize your ideas on strategic templates such as (SWOT analysis, Custumer journey, Burlton Hexagon, …​).

And much more.