Test Cases
The Test Cases button allow you to execute and manage all of your test cases.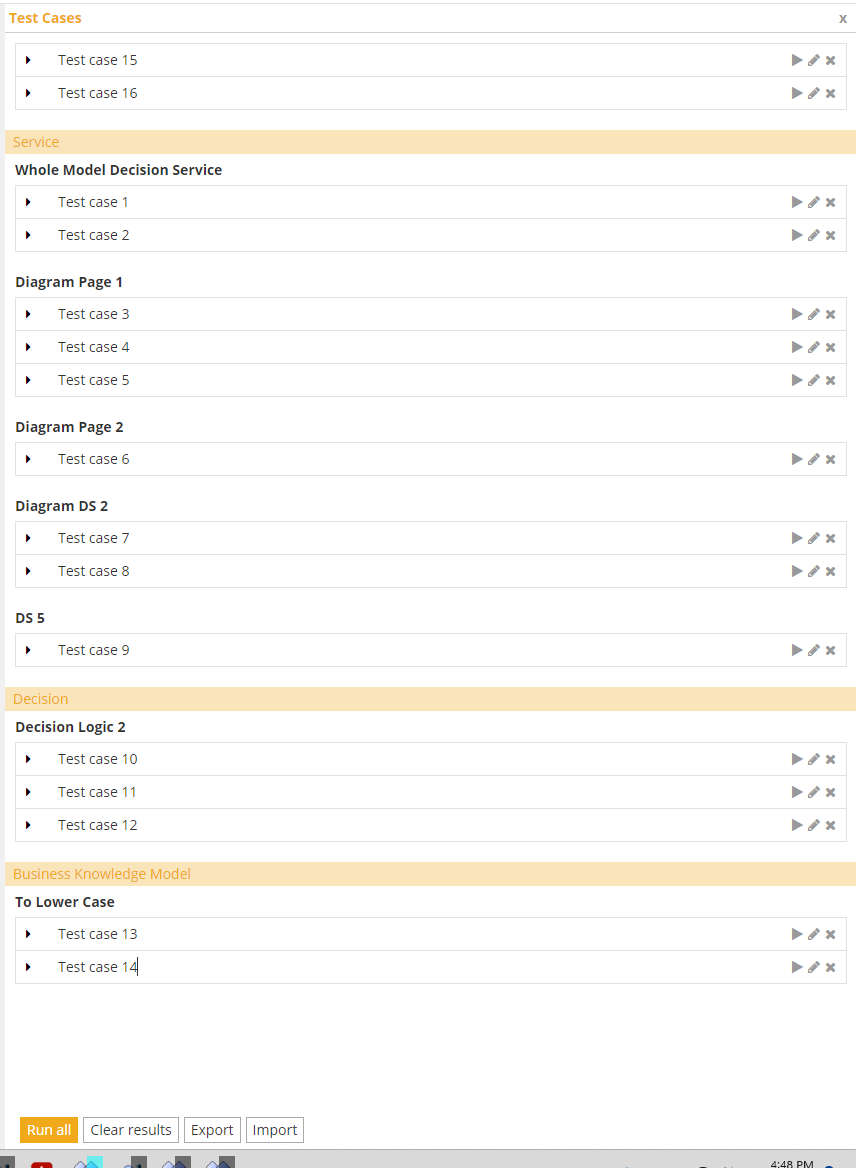 Viewing a test case
Clicking on the chevron to the right of the test case name will expand it to visually inspect the content of the test case.
Import/Export
Clicking on the Import and Export buttons at the bottom of the interface allows to upload or download test cases in the DMN TCK file format.